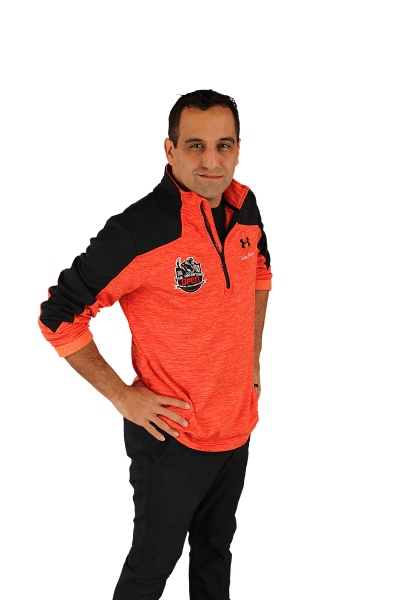 Joey Perry
At the age of 8 years old, Joey Perry had to make a decision, Violin Lessons or Martial Arts lessons . His family couldn't afford both so Joey chose Martial Arts. Just over 26 years later Mr. Perry is the proud owner of the largest and most successful martial arts school in the state of Arkansas. Joey Perry has served as National President and Vice President of the National Tae Kwon Do Federation of America, CEO of the Elite Martial Arts Alliance, State President and Vice President of the Arkansas Karate Circuit, Arkansas State Director for the National Association of Professional Martial Artists.
Mr. Perry started his training under Mr. Jack Bell in Jonesboro, Arkansas at a local club.
At the age of 17 fresh out of high school, Joey purchased a struggling academy in Newport. With only 7 active students Mr. Perry went to work hard and quickly built the studio up to 50 active students within 18 months. Two years later he opened a location in his home town of Jonesboro. Mr. Perry spent the next few years focusing on teaching while training and competing locally in hopes of having a valid shot at competing on the National circuit. After 12 Arkansas State Championships he decided to focus almost solely on the National circuit. By the year 2000 Mr. Perry had been asked to join Master JOHN CHUNG's "Team Sidekick" National team. The following year would be outstanding as Mr. Perry finished the year ranked # 3 in the World in Musical Forms by NASKA as well as # 3 in Traditional weapons and # 5 in Middleweight point sparring.
After so many years of competing and becoming one of the mid south's top competitors Mr.Perry decided it was time to focus on his career and family. In 2001 Mr. Perry went full time with his Jonesboro academy. The Jonesboro location keeps an active count of students well over the 200 mark. Due to his success in school operations Mr. Perry was promoted by NAPMA, the leading martial arts business organization to be the Arkansas director. Mr. Perry is constantly evolving his martial arts knowledge and skills monthly by staying in touch with National teaching and safety standards as well as the most up to date curriculum training for jpmaa students.
Mr. Perry has proudly trained under many nationally recognized Instructors such as Mike Chat, Royce Gracie, Bill Clark, Mike Swain, John Chung, Jack Bell, Mike Turner, Daryl Turner, Grand Master Mike Brown and is very proud of his Master Instructor training with Grand Master Ernie Reyes and the West Coast World Martial Arts Association. Ernie Reyes is world famous for being the 'father of creative karate' and has one of the largest organizations in the world and is well known for his open minded, ever evolving approach to training and martial arts with a strong standard of high energy, high quality performance.
Mr. Perry trains in Kickboxing and Grappling/BJJ on a weekly basis in addition to his regular traditional training. Mr. Perry believes a true martial artist should be open minded to learning new techniques and live by the CANi principle (Constant And Never-ending Improvement).
Rank Progression :
1985 ... Started training
1988 ... Black Belt
1990 ... 2nd degree
1994 ... 3rd degree
1998 ... 4th degree
2001 ... 5th degree
2012 … 6th degree
2016 ... 7th degree
Titles :
1991 ... NTFA Certified ASSISTANT INSTRUCTOR
1994 . NTFA Certified INSTRUCTOR
1996 - Current ... NTFA Training Director
1997 ... NTFA Vice President
1999 - 2006 ... NTFA President
1998 ... AKC Board Member
1998 ... Founded The Arkansas Open National Championships
1999 ... AKC Vice President
2001 ... MAIA and NAPMA professional member
2004 ... NAPMA Arkansas state director , NSSN
2006 – Present … Ernie Reyes World Association State Director
2012 - Founder / President of the Arkansas Sport Karate Circuit (ASKC)
2017 - ProMac Promoter
2018 - Founded The Memphis Open National Championships
2018 - ProMac Director of Officials
Certifications :
Anti-Bully Instructor and Speaker
Women's Self Defense instructor and Speaker
Motivational – Positive Attitude Speaker
CPR certified
7th degree Black belt
XMA , Extreme Martial Arts certified Instructor
XMA Weapons Instructor
Master level Tae Kwon Do instructor
Master level West Coast Martial Arts Instructor
Acrobatics and Basic Tumbling Instructor
Competiton Highlights :
1999 and 2000 .... Ranked # 5 in World ratings in 'Open' forms
2001 ... Ranked # 3 in the World in Musical Forms by NASKA
2000 - 2002 member of "Team Sidekick" National Team
1994 - 2000 ... Arkansas State Champion ( Forms - Fighting - Weapons )
1996 - 1998 ... NTFA 'National' Champion winner
Grand Champion Winner of EVERY major OPEN tournament in the State of Arkansas
Over 500 FIRST PLACE wins
Over 100 Grand Champion wins
AKC BELT Champion more than 5 times
Undefeated NTFA forms competiton as an Adult since 1996 .
Grand Champion at the 2009 AKA Grand Nationals
1st place winner at BATTLE OF ATLANTA in Open Forms and Musical Forms 2011